Best Indian Red Wines below 1000
Wine industry in India is pretty young compared to the rest of the world. Some of the major players in the market today were established only a few decades ago, however, they are at par with most of the seasoned players in the global market. The best Indian red wine of the year 2005, Grover's La Reserve, had won accolades for the best new world wine in that year and since then, Indian wines have been taken seriously. Wine lovers have began to relish home grown products and why would they have to look elsewhere when it fits in all categories- taste, profile, grape varieties and that very important thing, price point?
Here are some of the best Indian Red Wines that one should have at their wine racks
Fratelli Sangiovese- Rs 746.00
Fratelli Wines recently launched this brilliant variant of the Sangiovese. The grape has been used to make both Red as well as White wine, one of the very few grapes that has been made into both variants. And to top it all, they have hit the right note, to be precise. Brilliant opening, medium bodied and a mild spicy finish, this wine is apt for pairing with either the spicy Indian food or the more subtle Italian cuisine.
Tasting Notes
Nose: Aromas of perfumed red fruits, cherry and musk. With breathing, hints of raspberry and vanilla emerge
Palate: Long finish, even tannins and low acidity.
Grover La Reserve- Rs 800.00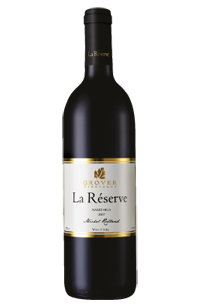 Grover Vineyards is one of the seasoned players in the Indian wine manufacturers. This wine is manufactured at the vineyards located at the outskirts of Bangalore. The ruby red wines are fuller in the body, low on tannins and has acidity, just enough to give you that crispness in the wine.
Tasting Notes
Nose: black fruits, cedar and leather
Palate: Black fruits and vanilla with balanced acidity and low tannins and a medium aftertaste
Sula Zinfandel- Red- Rs 650.00
One of the leading manufacturers and pioneers in the wine industry in India, Sula Zinfandel Red is one of those lovely crisp red wines that are young, peppy and light bodied. These wines are much like the Alsatian light reds. They are mild and complex in flavour but pairs very well with white meat dishes, like a chicken tikka or even a pizza or a pasta.
Tasting Notes
Nose: Luscious, blackberry, Cinnamon and plum
Palate: fruity, high on tannins and acidity, short aftertaste
Fratelli Classic Merlot- Rs 660.00
This classic full bodied red wine is from the stables of Fratelli wines. They do make some of the best wines in the county and it is no surprise to see another one on this list. One of my personal favourite merlots, this wine is very versatile and pairs very well with the Indian as well as international meat dishes.
Tasting Notes
Nose: Pepper and Dark chocolate, defined nose and not complicated
Palate: Full bodied, low on tannins and acidity, earthy tones and dry
Big Banyan Shiraz- Rs 650.00
A medium to full bodied red wine, Big Banyan Shiraz is one of the first Indian wines that I had tasted at an appreciation session. Most of the new world wine makers have the Shiraz as it is easy to culture or procure, as the case may be. This is also one of the most extensively grown grapes in the world, having travelled all over the world from it origin in France as Syrah. Big Banyan wines do have many more wines from their stable, however, this one gets my nod.
Tasting Note
Nose: fruity notes of blueberries, raspberries and black berries with spicy notes of cinnamon and nutmeg
Palate: Dry, fruity and mouth puckering tannins but low on acidity
Here is my favourite 5. What are some of your favourite red wines from India?
Gulp Responsibly! Socialize Liberally!!
5 best Indian White Wines that are 'bang for the buck'
Wines are one of the most appreciated and delicately handled beverages. The best Indian white win
Read more..
Best Indian Sparkling Wines
"I see stars", is what Dom Perignon said when he created the first champagne in France.
Bu
Read more..
Best Scotch whisky in India
What is the best scotch whisky in India under a 1000 or a 2000. Let's face it, we have been a
Read more..